Board Bios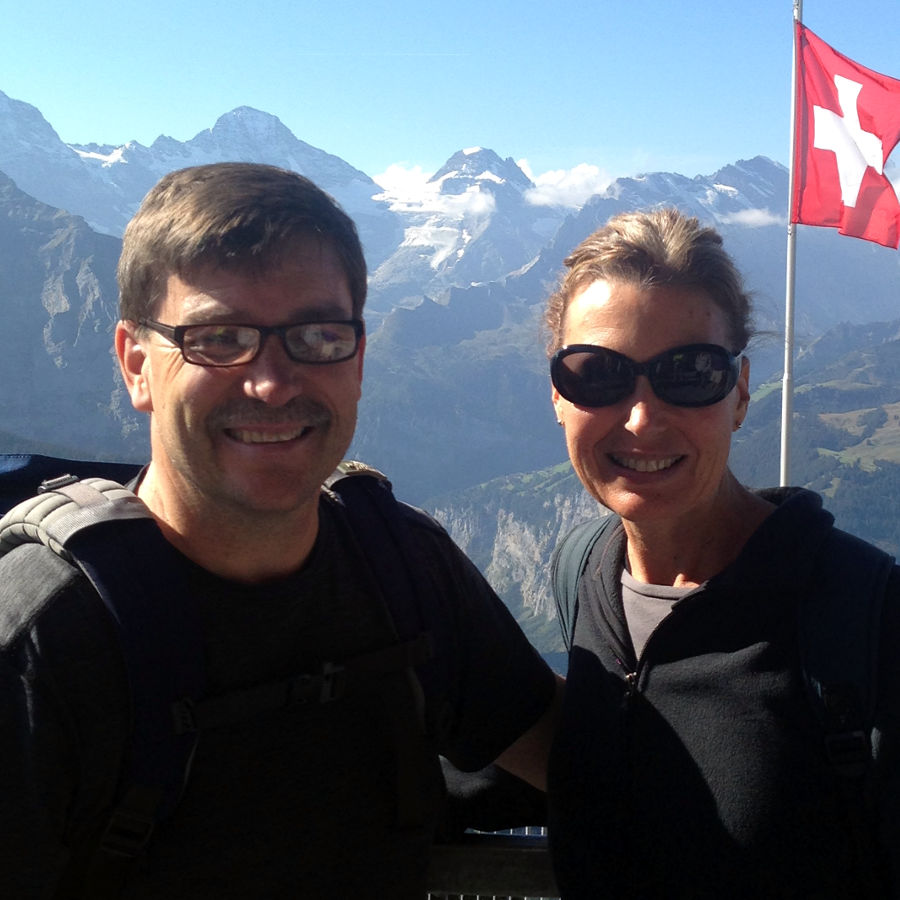 Aron (President) and Rose (Secretary) Boesl ~ Aron and Rose went to Cote' D'Ivoire (Ivory Cost), West Africa, for the first time in 2008 for one month with the purpose of training doctors in ultrasound at a mission hospital. Being there with their family heightened their awareness of the needs in this part of Africa, which had been recovering from a civil war. They saw first-hand the limited amount of supplies the medical staff had, and upon returning home to Oregon, Aron started working with local churches, rotary groups, and hospitals in the Pacific Northwest to launch a project collecting medical supplies. One year later, he sent his first 40 foot container of medical equipment and supplies to Hopital Baptiste in Ferke, Cote' D'Ivoire. Since that first shipment, he sent medical supplies and aid out to many other countries internationally. We also have prioritized and provided critical supply needs to many local medical and mission groups. At the end of 2019, Aron and Rose relocated to Colorado to be nearer to their grown children. Since arriving they have co-ordinated with like-minded individuals to begin a non-profit similar to their work in Oregon. It is a privilege and a challenge to serve the marginalized and desperately needy people around the world.
Dave (Vice President) and Gail (Treasurer) Simon ~ In 2014 we hosted a Nigerian physician couple in our home who had just completed building a medical center in their remote Nigerian village. It required medical equipment and supplies. We assisted them through Project CURE (an organization that sends medical equipment and supplies world wide) which furbished their clinic. Subsequently we have been involved in additional sending projects such as clean water well drilling and in the future road construction and childhood education. We then saw the need for a system that can send small and large amounts of supplies at an expedient pace... thus, MESA-Sharing was created as a non-profit collecting and sending organization. Proverbs 26:25 "Like cold water to a thirsty soul, so is good news from a far country."
Heidi and Matt Lopez ~ Heidi and Matt have lived in Colorado for the past couple of years and enjoy working with youth. Matt works as a High School Science teacher and coach while Heidi works with nonprofit Worldview Academy Summer Camps as well as the nonprofit college bridge year program called Worldview at the Abbey. Heidi's heart grew for missions and people during trips to Mexico, the Ivory Coast and India when she was in high school and college. When Matt started thinking about college, he originally desired to go into the medical field but then felt God leading him into the world of teaching. Heidi and Matt have been married for two years and enjoy hiking, reading, skiing, music and their two dogs.
Dave and Eileen Bidwell ~ Dave and Eileen are based in Denver, Colorado but travel to minister with African leaders in a number of African countries. Dave has been serving African leaders since he worked as a summer missionary in Niger with SIM in 1974. Dave and Eileen together have had ministry opportunities in 27 African nations since 1982 while serving with Youth for Christ International and Lead Global. The Bidwells' calling is to help African leaders fulfill their calling and vision for ministry within the African cultural environment. They focus on leaders who have demonstrated effectiveness in furthering the Gospel through education, health, economic and leadership development in their respective nations. They currently serve these leaders through leadership training, mentoring, coaching, consulting and resourcing in the nations of Ethiopia, Benin, Burkina Faso, Niger, Kenya, Uganda, and Sierra Leone. Ministry projects and mission teams are organized through Transformational Leadership Partners, where Dave serves as a Co-director. Through Dave and Eileen's many connections in Africa, they are very aware of the many needs that MESA Sharing can help meet.
Katie Boesl ~ Katie graduated from Biola University in 2019 with a Bachelor's Degree in Nursing. She is currently working on a Neuro Trauma Unit in Aurora Colorado. Katie first became passionate about global medicine when she had the opportunity to travel to the Ivory Coast when she was ten. This experience opened her eyes to the power of medicine as a gospel-spreading ministry. Since this time she has been involved with various missions and ministries and hopes to use her career as a nurse to spread the love of Christ.